THE LONDON BOAT SHOW
INTRODUCTION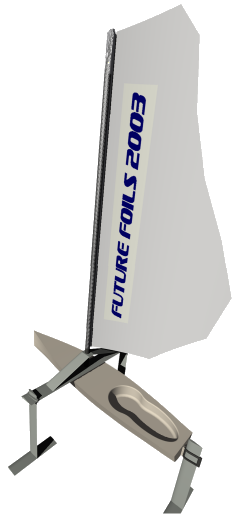 The Future Foils Team spent Wednesday the 14th of January at the London Boat Show, a visit that not only provided a chance to gauge interest in the project, but also the input of external advice.
Everyone the Team spoke to was friendly, and helpful. It provided the opportunity to question experts on their feelings and thoughts.
The aim of the day was to find information out in the following areas;
- Current materials used in dinghy manufacture,
- Use of alternative materials to form other parts of the boat
- Manufacturing processes for current small dinghy's
- The pros and cons of windsurf/dinghy sails
- The chance to use a sail, in order to test the dinghy
- The 'concept boat' section of the show.
The project is focused on a sail powered hydrofoil boat; much of the research was therefore carried out in the small dinghy section.

MATERIALS

As a research project we have to explore every avenue. Materials that make boats are always changing. Much like the aerospace industry. Several companies manufacture the materials we would like to use for the project, however, SP materials were at the Boat Show.
Leading supplier of high performance cost effective composite technology solutions.
The materials team have taken a keen interest in some of the materials SP has to offer. The materials have to be rigorously tested, and researched before use in the project. As a university with an interest in material development, we have some of the
best testing facilities in Britain. We hope SP can provide three different materials that can be examined, with the most appropriate being used in the final boat.
SMALL DINGHY SECTION
This was the main area of interest for the Future Foils Team and provided some real insight into small dinghies.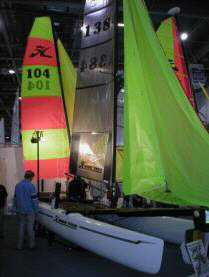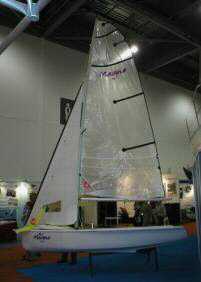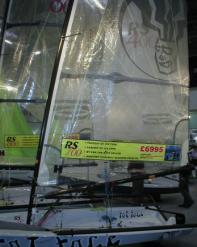 ATTACHMENTS TO DINGHIES
The aim of this part of the project was to have a detailed look at how current dinghies are fixing additions to the boat like rudders, masts and frames. Some detailed photos were taken to highlight these areas.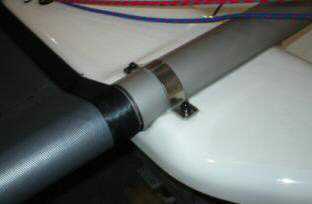 Photo 4. The bracket that holds the cross beam on a catamaran is relatively small, on a hydrofoil boat it will have to be able to withstand much higher forces, therefore alternative designs will have to be considered.


SAILS
Many thanks to everyone we spoke to at the Boat Show, a lot of information was gathered about sails, and their relative advantages and disadvantages.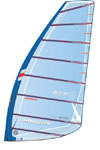 Tushingham Sails were very helpful, and offered support for the project. We hope to be in contact shortly about a potential sail that can be used in conjunction with the foiling boat.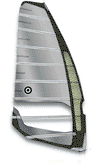 http://www.neilprydesails.com/productframe.htm


Naish Windsurfing were very friendly and despite missing out on speaking to Robby Naish himself were still able to offer some support.


© Future Foils 2003